DEVILCASE Guardian II Unboxing
by Queenie , 2021.01.29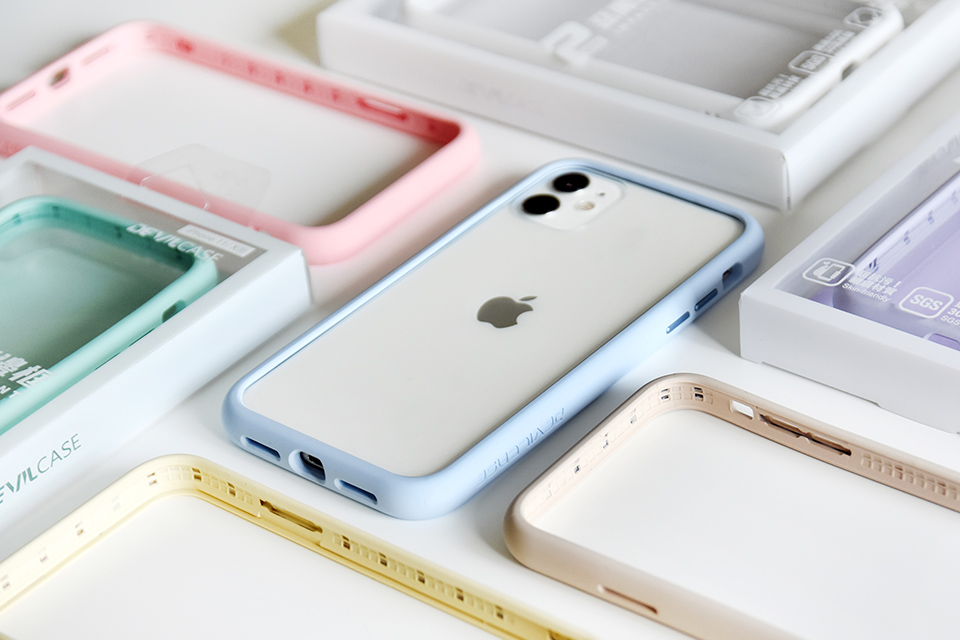 ▎The Pursuit Of Innovation
Our team has devoted all their energies and hearts to create the best product. In 2020, we launched a new product, the DEVILCASE Guardian II, which had excellent protection and sophisticated design. DEVILCASE Guardian II is a bumper case with a modular design. You can dress up your cell phone with changeable buttons, colorful bumpers, and exclusive backplates. Everyone is like a cell phone case designer.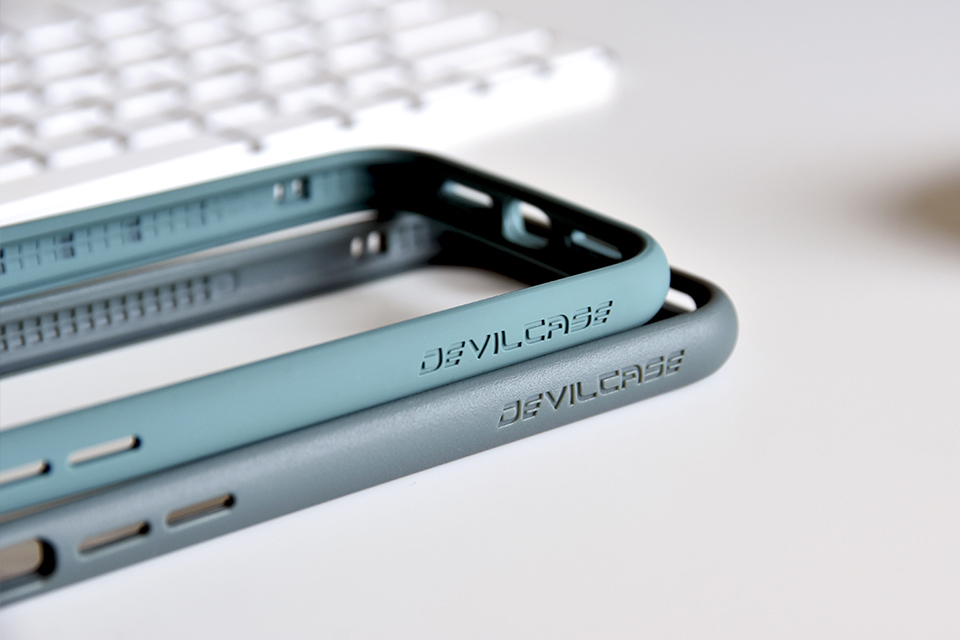 "Top: DEVILCASE Guardian II Bottom: DEVILCASE Guardian"
▎Transformations of Materials
This time, when using the Guardian II, I have the feeling that something has been changed. It is very different from other cell phone cases on the market. The main reason for that is because we have changed the materials that we used for the frame.
The Guardian II Bumper Case was made with high quality "Liquid Silicone" material, which provides smooth skin texture, scratch-resistant performance, and flexible soft touch feeling. A change in materials creates a very comfortable feeling while holding your device.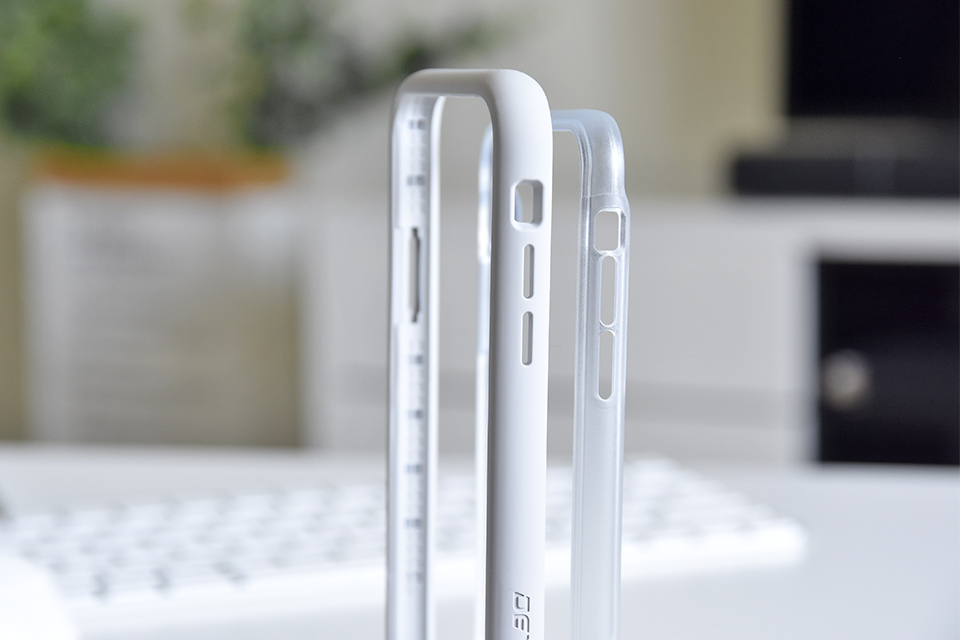 "Left: Guardian II Frame. Right: Inner Frame
▎Composite Frame Design
The Guardian II is designed with a composite frame design. It is still a single piece, but it is covered by two layers of silicone inside and outside, and embedded in the "inner frame". With the inner frame, the toughness and rigidity have been improved, and it has also passed the SGS military-grade drop test (MIL-STD810H 516.8IV)!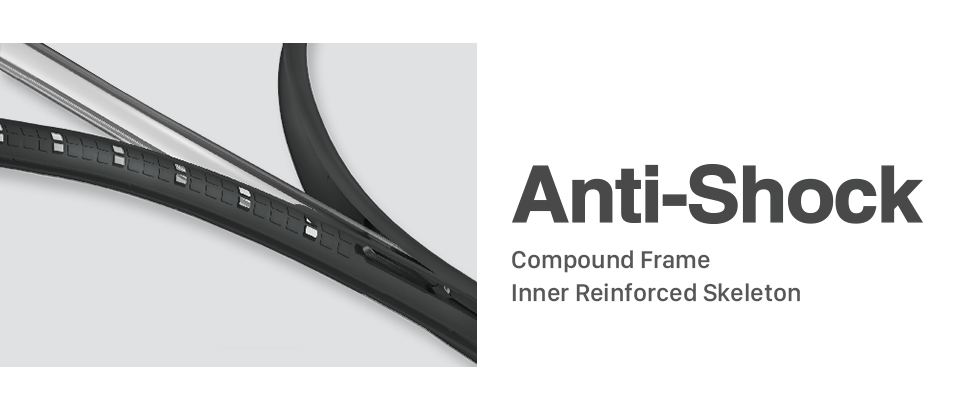 With the support of the inner frame, and the flexibility of the outer frame, the overall feel of the case will be lighter, and the chances of dust and dirt squeezing into the gaps will also be reduced. Also, the inner frame supports the liquid silicone, which can avoid deformation of the case after repeated assembly and disassembly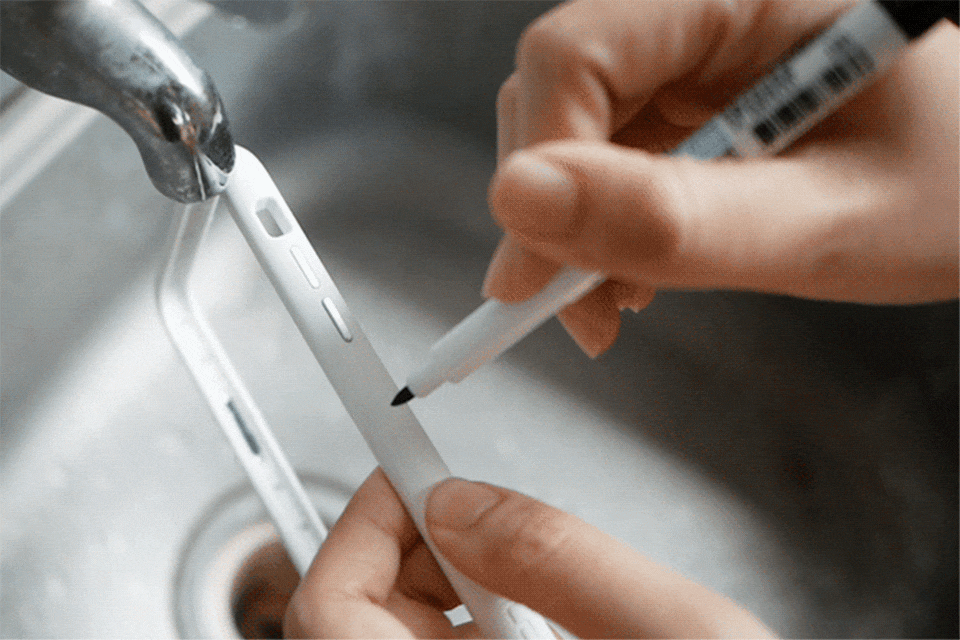 ▎Outstanding Stain Resistance



The Guardian II has excellent anti-fouling ability due to the use of liquid silicone as the surface. If it encounters dirt, it can be restored by washing it directly with water. The frame will keep its bright color for a while, and there is no need to worry about colors fading or yellowing. The durability of the Guardian II has been greatly improved.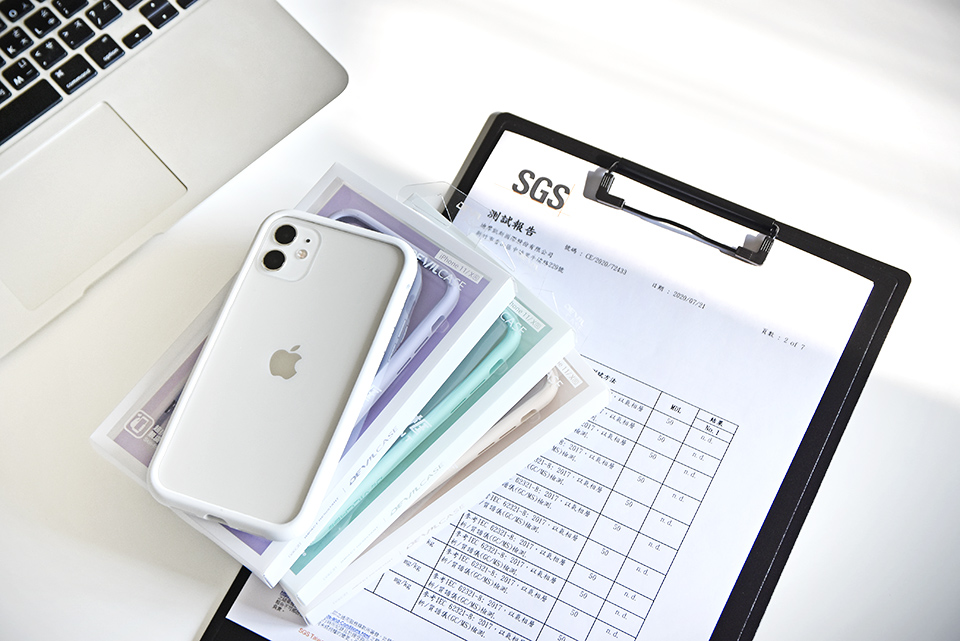 ▎SGS Non-toxic Certification
The Consumer Foundation specifically conducted labeling surveys and tests on commercially available plastic and silicone mobile phone cases, in which "75% of mobile phone cases contain bisphenol A". The safety of our health is often overlooked. However, the mobile phone case can now be said to be one of our most daily necessities. The Guardian II have been through safety checks before being released. It is made with food-grade non-toxic liquid silicone materials, which are normally used in baby pacifiers, toys, silicone spatulas, which have also passed the SGS non-toxic certification (BPA, BPS, BPF), and everyone can use our products safely.
▎What is Bisphenol A?



Yan Zhonhai, director of the Clinical Toxicology Center of Chang Gung Memorial Hospital in Linkou, said that Bisphenol A is regarded as an environmental hormone because of its chemical structure, which is similar to estrogen. In the past, animal experiments have found that long term exposure to low-dose BPA can affect fertility and may affect the development of young mice; epidemiological studies have found that long-term exposure to BPA can also easily increase the chances of cardiovascular diseases, diabetes, and obesity.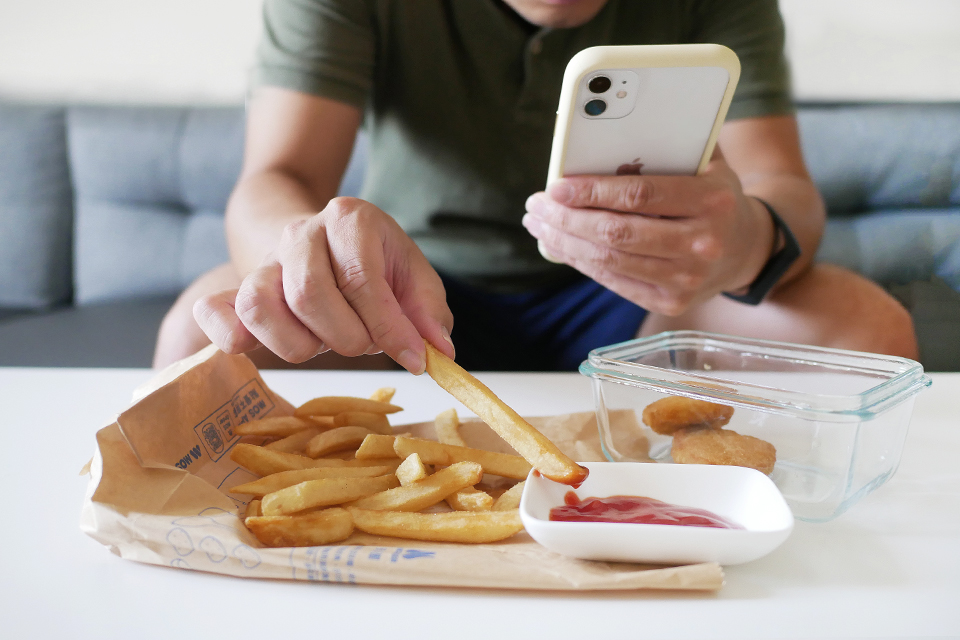 ▎30 Plasticizers not Detected
In addition to avoiding the harm caused by Polyphenol A and plasticizers, we should not underestimate plasticizers. Plasticizers tend to migrate during use. The use of mobile phone cases is inseparable from our daily life, for example, playing with your phone while you eat, and with long-term contact with your phone, the migration of plasticizer will easily enter the body through the contact of the hand and mouth. Customer safety is always the priority. The Guardian II has passed the SGS test that shows the materials do not contain BPA, BPS, BPF. Also, more than 30 plasticizers are not detected.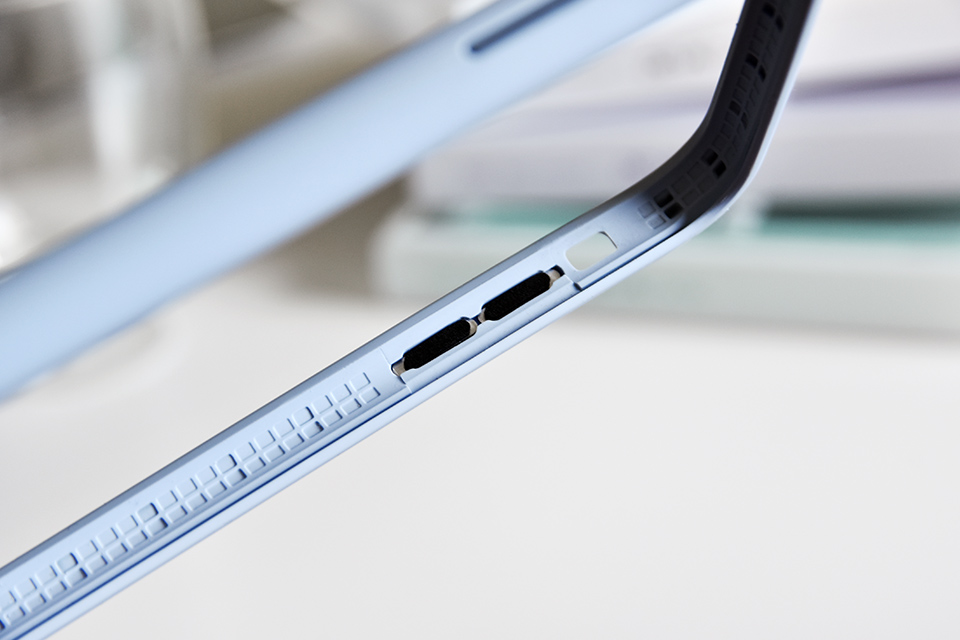 ▎Patented Ohm Style Latch
For the Guardian II, we also adopted a new design for the buttons, an ohmic button design. It is easier to disassemble and replace the buttons. The button materials are also different from the commercially available plastic buttons. We use ship-grade high-quality aluminum alloy 5052, which is quite difficult to be damaged. The button structure is aluminum alloy + polymer rubber pad. There is clear button feedback while pressing it, the key travel is short, and the overall feeling is crisp. How can I describe my feeling when I pressed the buttons? It is similar to pressing a mechanical keyboard. As a result, you don't have to worry about the button being difficult to press or getting stuck!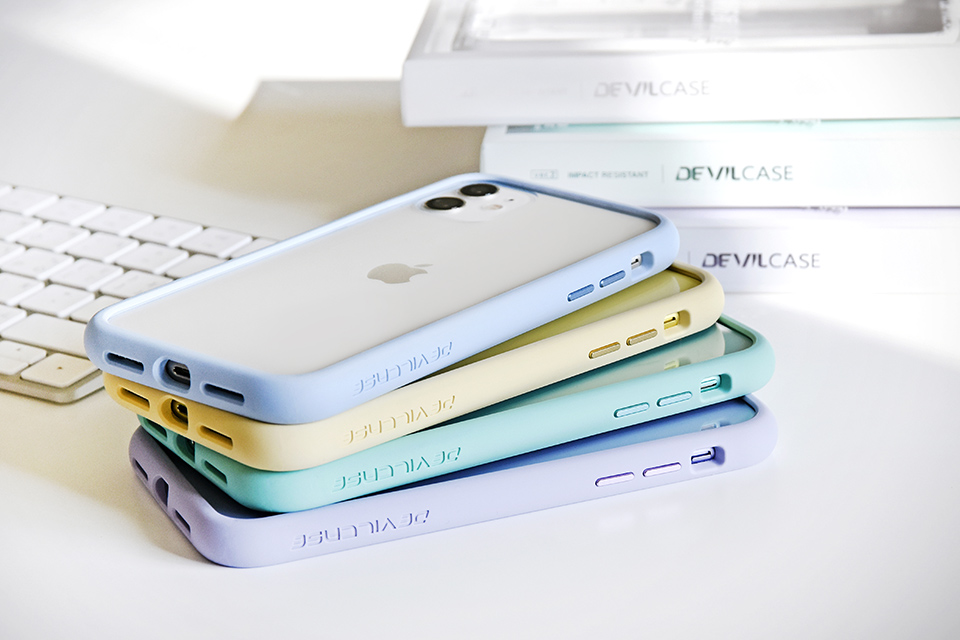 After reading this introduction of the Guardian II, do you feel excited to have one?

Dress up your cell phone to combine your daily outfit. Let's begin to design your own case. We hope that everyone can create the cell phone case as they wish. Your unique case is made up of three parts, a bumper, buttons, and colorfully painted backplates. Multiple colors and designs allow you to have thousands of possible combinations.
Express yourself through DEVILCASE Guardian II!

Come and try it on in our
▎Compatible Models
iPhone 12, iPhone 12 Pro, iPhone 12 Pro Max, iPhone 12 Mini
iPhone 11, iPhone 11 Pro, iPhone 11 Pro Max
iPhone SE 2020, iPhone XR
iPhone X, iPhone XS, iPhone XS Max
iPhone 8, iPhone 8 Plus, iPhone 7, iPhone 7 Plus