DEVILCASE Guardian Standard | High Quality Clear Case.
by Queenie , 2021.09.17

We've received many questions about whether or not we will be releasing a clear case. I believe that most people do like to use their phones caseless. Well, following the release of the Guardian Pro, we're proud to present the Guardian Standard. We've combined impact resistance, anti-yellowing, and also some elements of aluminum alloy.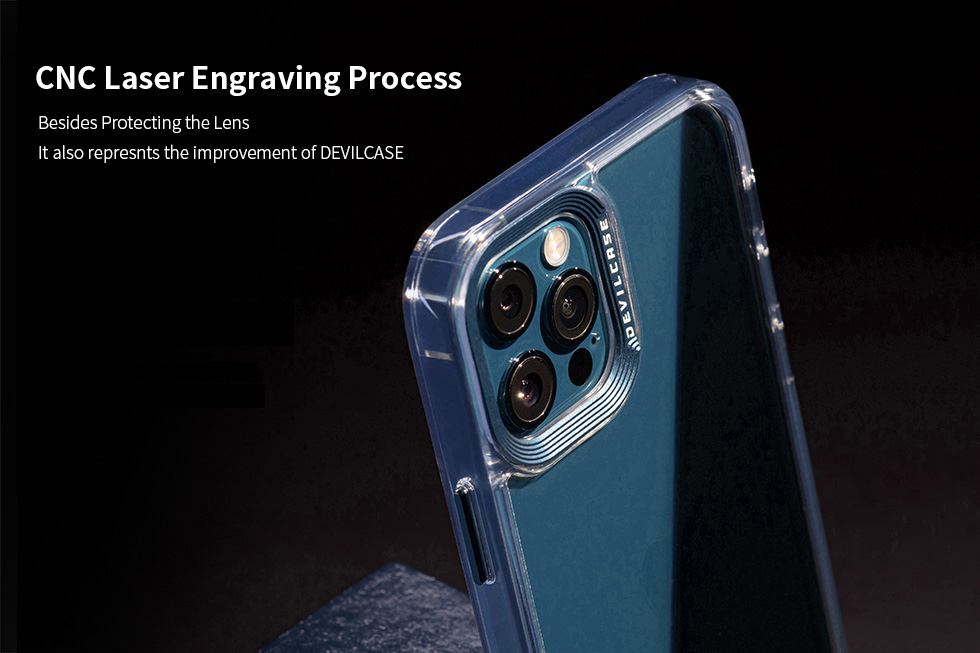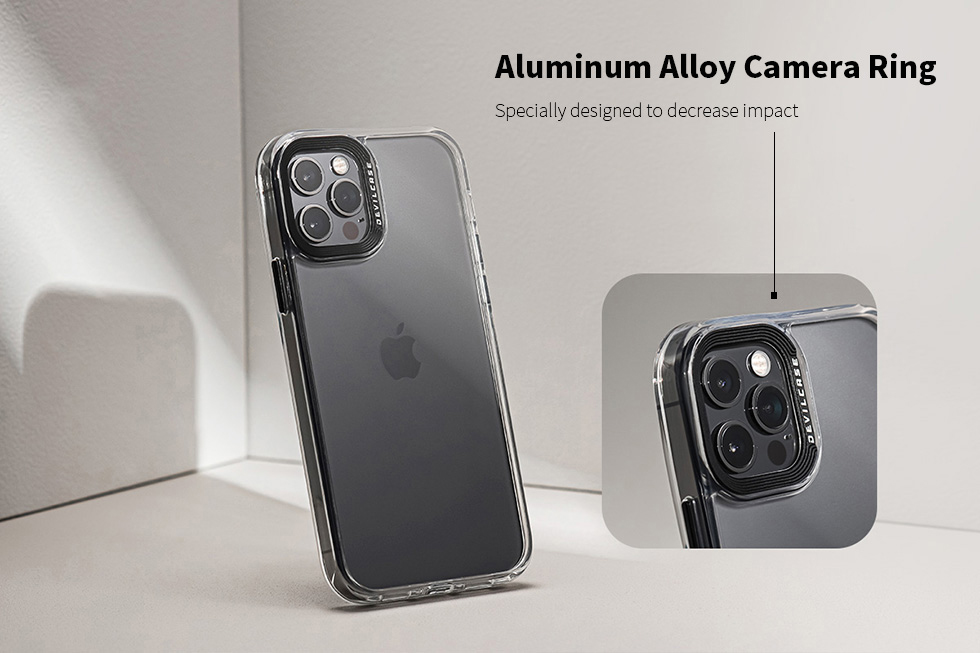 Aluminum alloy has always been one of the elements of DEVILCASE. Different from other clear cases on the market, we've added an aluminum camera ring on the Standard, and also the classic buttons that we have. With various styles available to choose from, the Standard is something else.
《Aluminum Camera Ring – Purple Titanium Standard Version》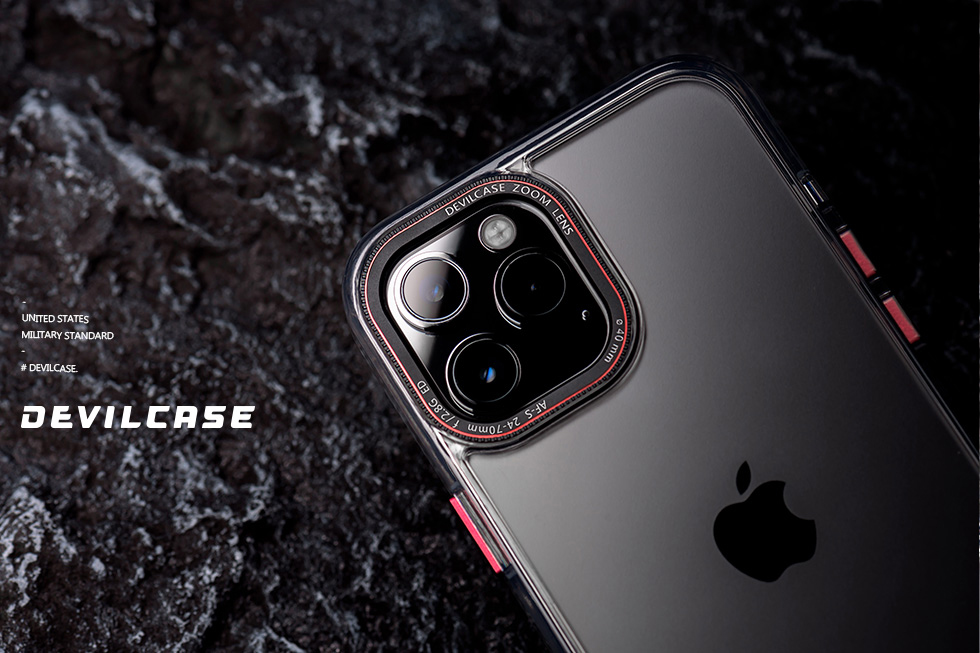 《Aluminum Camera Ring – Optical Version》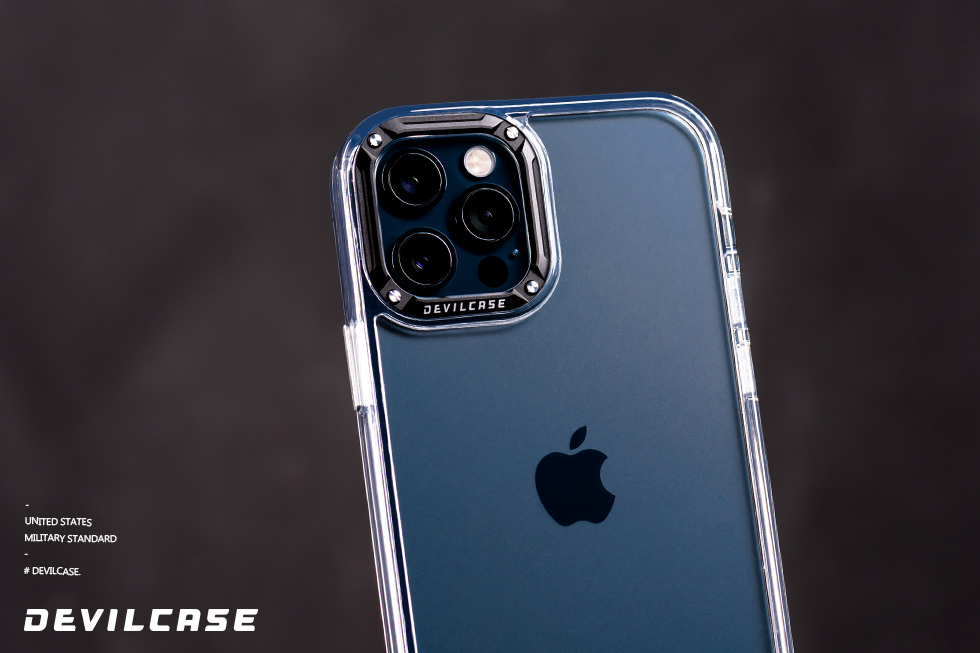 《Aluminum Camera Ring – Industrial Version》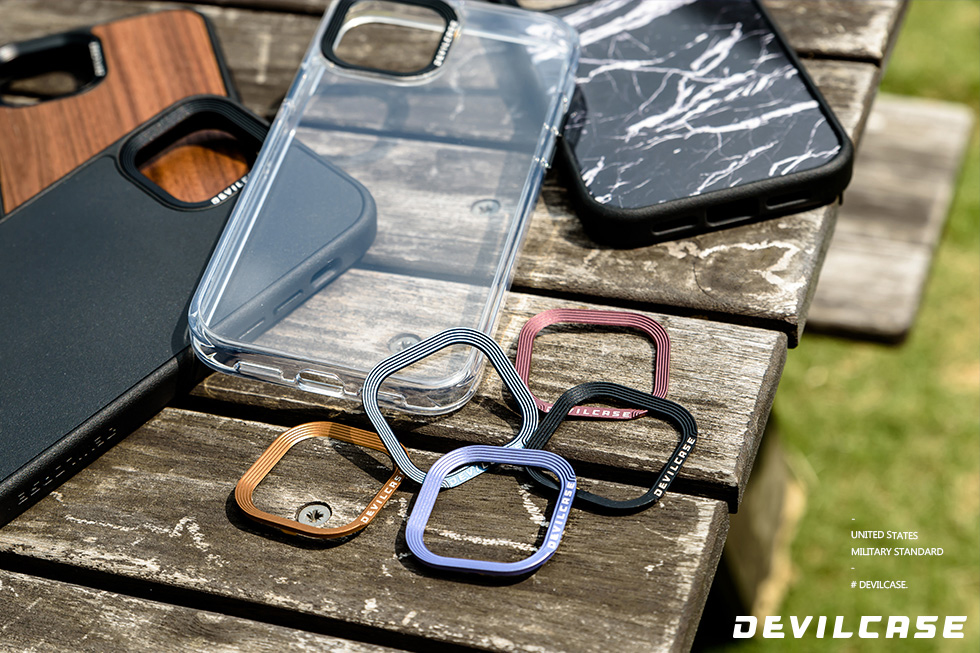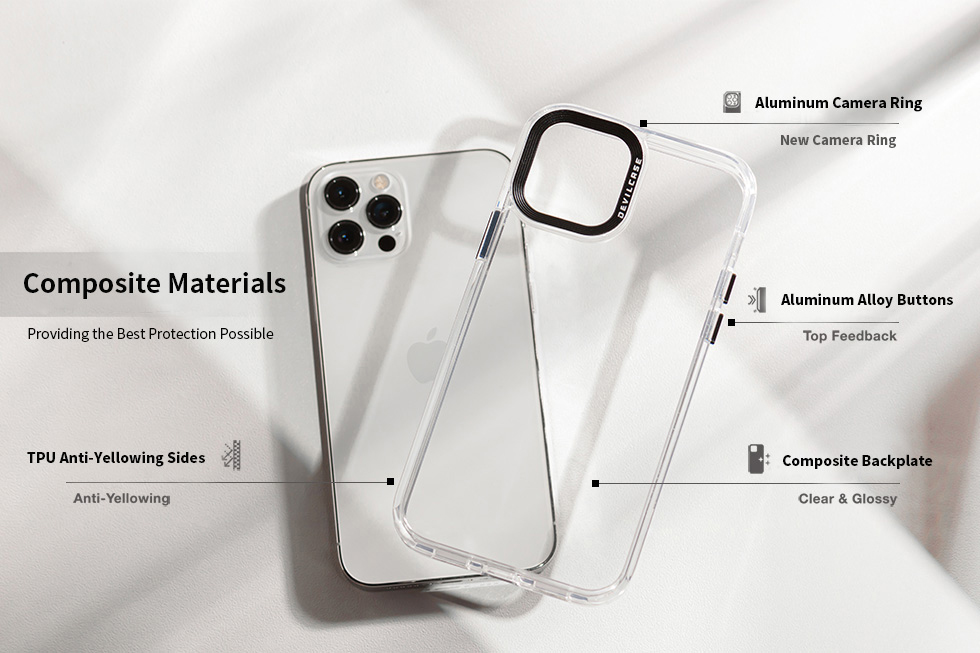 "Low-key, but not completely style-less" A One-Piece Shell
Simple look, but with lots of gimmicks.
▎Aluminum Camera Ring : Raised bezels and providing high hardness.
▎TPU Sides : Increased anti-yellowing, and improved impact resistance.
▎Composite Backplate : Durable and clear, with 4H hardness.
▎Aluminum Alloy Buttons : Excellent Feedback, and Sensitive.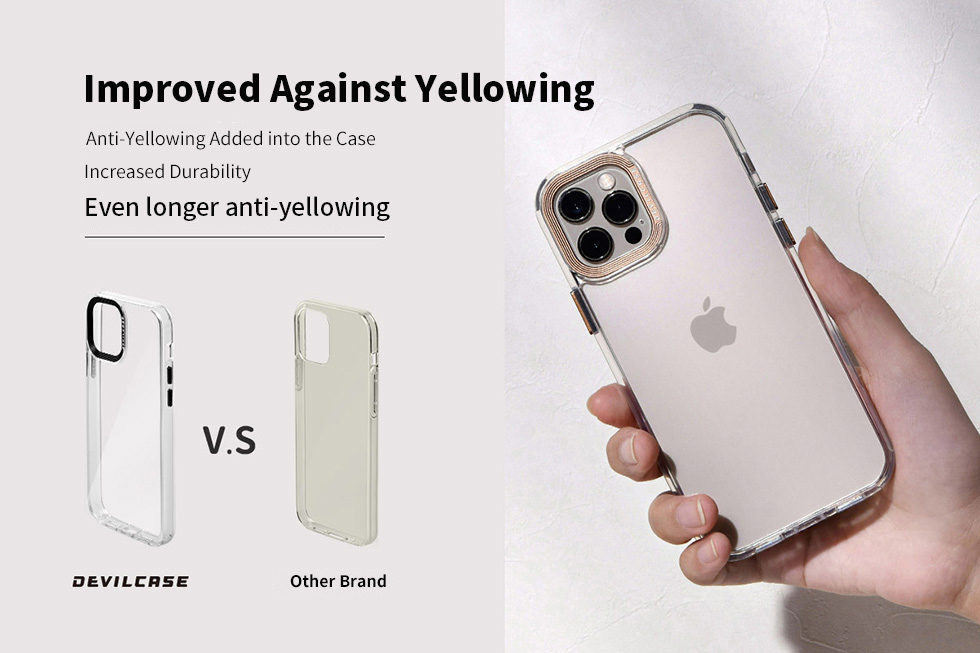 A must have for clear cases, is Anti-Yellowing. Many clear cases begin yellowing after a couple months. So, to avoid that,we added anti-yellowing particles into the materials that we use to create the Guardian Standard. After shaping the material into the case, as it is evenly spread out, not only is the outer layer less liable to yellowing, so is the inside of the case as well!
There are multiple anti-yellowing cases out there, where they spray a layer of anti-yellowing particles on the surface of the case, but it is very easily removed due to sweat, friction,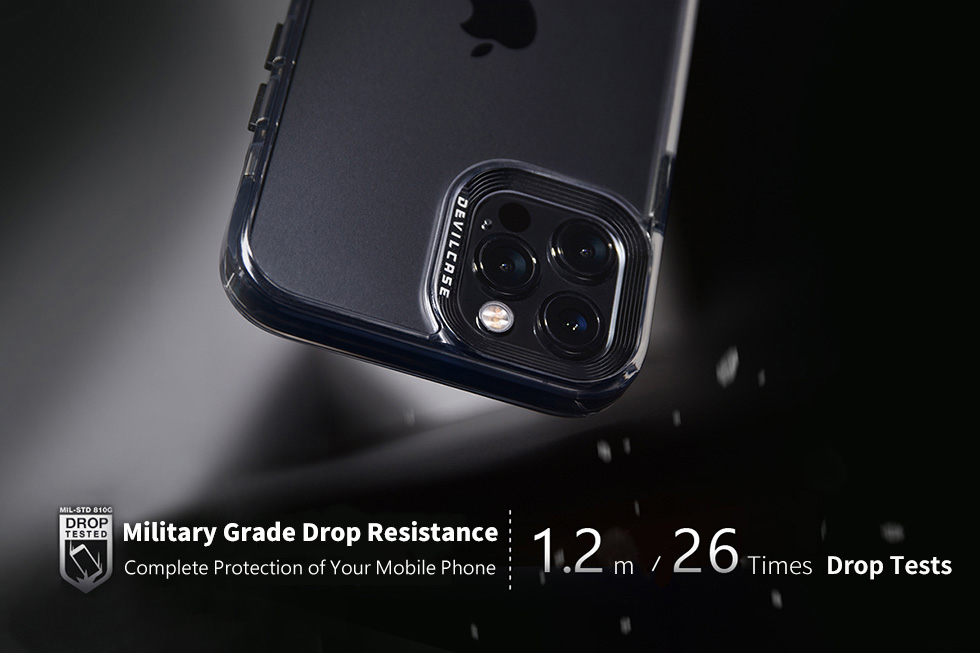 A mixture of beauty and resistance! SGS drop tested certified. With MIL-STD-810H tested, the Guardian Standard wraps tight around your phone, and provides excellent impact resistance and shock resistance when dropped.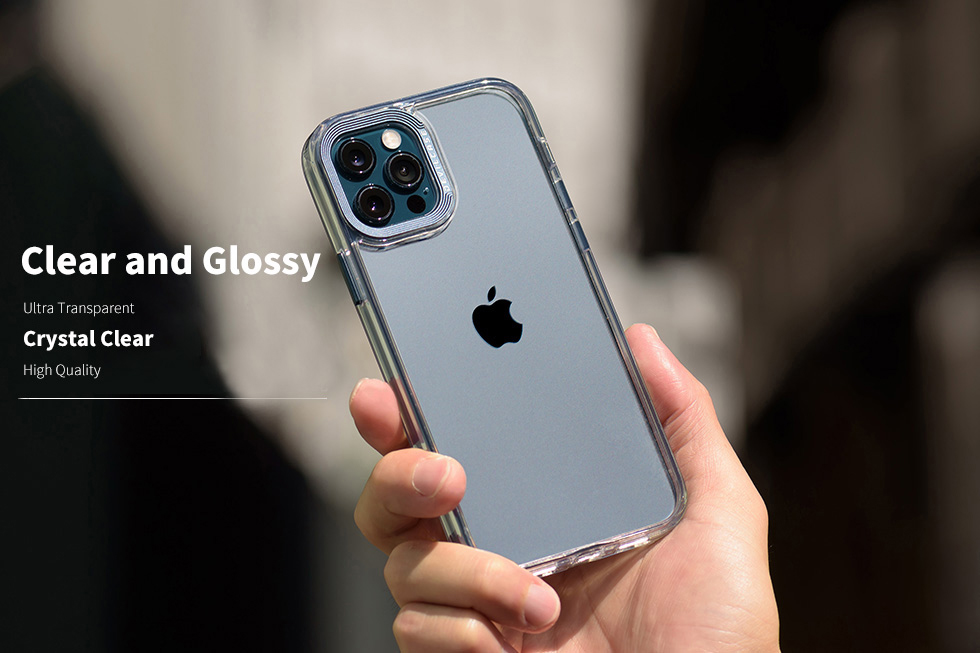 The hand feel of the Guardian Standard is excellent. It's just like holding your phone without a case. With the addition of the increased anti-yellowing particles, it can keep your phone nice and clear for quite some time. The case also does not produce water ripples on the back of the phone, since that has been a long-time problem. It does not have the weight of general military standard cases, and it provides great protection with a lightweight feel.
The Guardian Standard will shine brightly in your hands. If you like the original look of your phone, yet still want to protect your phone, then try out our new Guardian Standards - Guaranteed to be worth your while.
▎Compatible Models
iPhone 13, iPhone 13 Mini – To Be Released
iPhone 13 Pro, iPhone 13 Pro Max – To Be Released
iPhone 12, iPhone 12 Mini
iPhone 12 Pro, iPhone 12 Pro Max
iPhone 11, iPhone 11 Pro, iPhone 11 Pro Max